The Crimini and Portabella Mushroom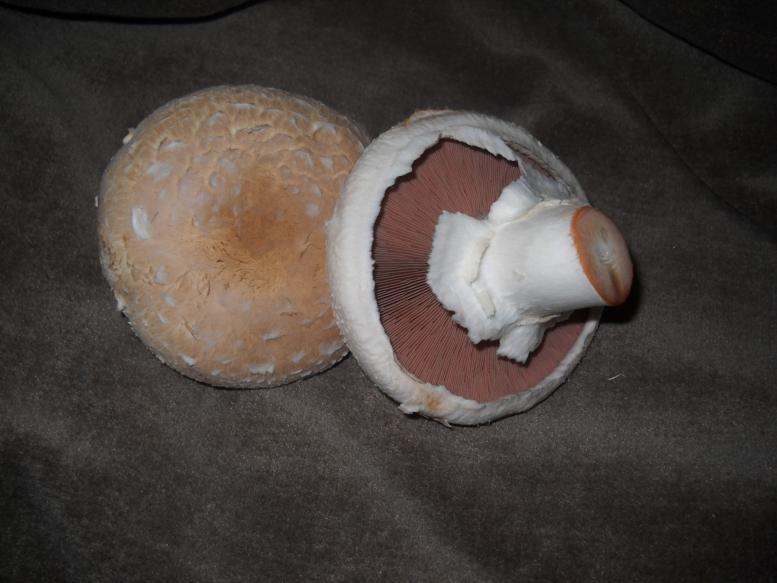 Portabella Mushrooms have tan or brown caps and typically measure 3-4 inches across. We have had them grow to 9 1/2 inches across!
Historically the brown mushroom has been called a Crimini. To differentiate the mushroom sizes and states, today we call a brown mushroom in its closed state a Crimini and when it has opened - a Portabella. Portabellini has also been used for the smaller than 4" Portabella and we use the term "Stir Fry Portabella" to describe a Portabella that is thin capped and about 2" or less across. It works wonderfully as bite sized morsels in stir fries - no cutting just rinse and toss right in!
The Portabella and Crimini have a deep, meat-like texture and flavor. The Crimini being like meatballs and the Portabella being like hamburgers and steaks.
Portabellas can be grilled, broiled, stuffed or roasted and served as appetizers, entrees or side dishes. Their hearty taste and texture makes them a flavorful vegetarian alternative - grill and serve them as "burgers" on toasted buns.
One medium Portabella cap provides 22 calories, 0 grams of fat and 4 grams of carbohydrates, yet it is an excellent source of the B vitamin riboflavin; and a good source of the antioxidant selenium, potassium, phosphorus, the B vitamins niacin and pantothenic acid and copper. Portabellas also contain 4.3 mg of the antioxidant ergothioneine.